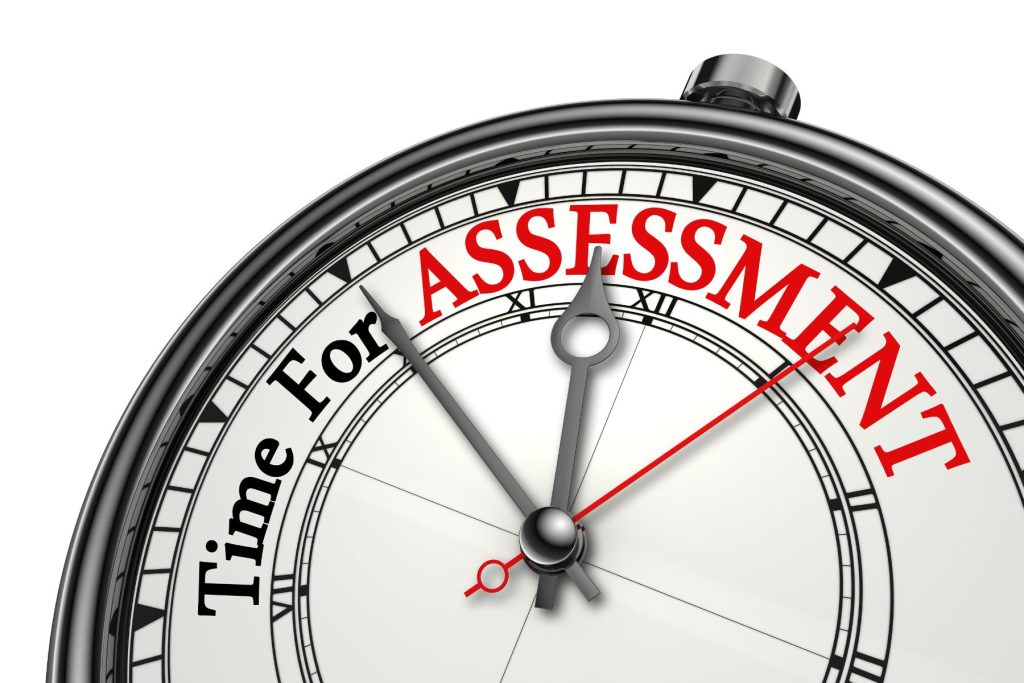 SelfDesign learner Grace wasn't looking forward to writing the three grade 10 and 12 provincial assessments she needed in order to get her Dogwood Diploma (B.C. Graduation Certificate).
Every young person in B.C. seeking to finish grade 12 with a Dogwood Diploma is required to write the Ministry of Education and Child Care's Grade 10 Numeracy Assessment, Grade 10 Literacy Assessment, and Grade 12 Literacy Assessment. For learners who don't have regular experience taking "tests" or spending time inside classrooms at brick-and-mortar schools, just the thought of those experiences can be stressful, Grace says.
"It was really, really hard for me – especially in grade 10," says Grace, who is one of our Class of 2022 and had learned at home since kindergarten. "I had to psych myself up to go into a brick-and-mortar school and write this thing that was completely foreign to me."
But she says her pre-assessment anxiety was the worst part of the experience.
"Really, the actual experience of writing the assessments was totally fine," she says. "I'd just kind of freaked myself out about it, but the assessments themselves were fine. I did them at schools I was familiar with, and the principal and the administrator there were really kind."
---
Assessments, not tests
"The BC Ministry of Education assessments are not tests," says SelfDesign Guidance Team Coordinator Ruby Payne. "The results don't affect marks, and they're not tied to any specific courses. They are requirements for the B.C. graduation program – learners are required to take them if they want to finish high school with a Dogwood Diploma. That basically means learners just need to try their best."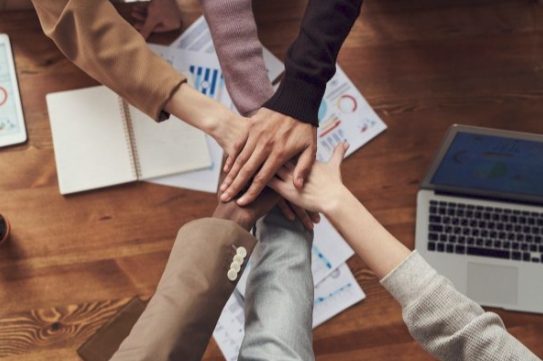 Each assessment is designed to be completed in two hours, but learners can take up to three hours. Learners with learning challenges can arrange for additional time if they have recommendations from a psychoeducational assessment and are using additional time regularly in their usual Individual Education plan.
In the case of the Grade 10 literacy assessment, a learner's transcript shows only that they completed the assessment and met the requirement. Results for the grade 10 numeracy and the grade 12 literacy assessments are shown on a four-point scale. Learners can rewrite the assessment twice, if needed, or three times in total.
Much like the Ministry of Education and Child Care's Foundation Skills Assessments, which take place in grades 4 and 7, the purpose of the grade 10 and 12 assessments is "about gathering data on the effectiveness of the province's education program," Ruby says. "It's like the Ministry of Education going to the doctor for a check-up. The Ministry is asking itself through the assessments, 'How are we doing? How are our learners doing? Do we need to tweak our program?'"
Learners, of course, can do the same. They may use their own results to identify areas where they might want to focus more attention or dig deeper in their own learning.
"It can feed into a learner's own learning process and into learning more about how they learn," Ruby says. "And learners will be able to take that skill with them and use it throughout their lives."
---
Creating opportunities to meet the B.C. graduation program requirement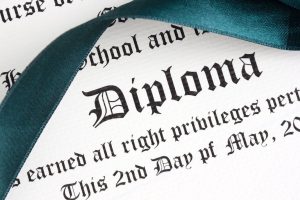 Because they're supervised, the grade 10 and 12 assessments are held in person at brick-and-mortar schools.
We are an online school, and our learners learn at home and in local communities across B.C. To give all our learners seeking a Dogwood Diploma the opportunity to take the assessments and meet the B.C. graduation requirements, our Guidance team spends time each learning year collaborating with brick-and-mortar schools in communities around the province to find placements for our learners.
"Setting up the opportunities involves a lot of logistics and planning," Ruby says.
Clarissa Tufts, vice principal, notes that during 2021/22, SelfDesign® Learning Community hosted our own assessment sittings at three key locations throughout the province.
"In addition to building relationships with public and independent brick-and-mortar schools, the Guidance team created SelfDesign-hosted events where our learners were sometimes meeting each other in person for the first time," she says. "It's a great opportunity for us to continue to build our community offline as well – even while meeting a provincial graduation requirement."
---
Calming assessment anxiety
Assessment anxiety like that which Grace experienced is not unusual among SelfDesign learners.
"For some of our learners, heading into an in-person educational experience that is an assessment – and we tend to associate assessments with tests – can be difficult," Ruby says. "Learner anxiety may be why the family has chosen home learning in the first place. The learner may have had a negative experience at their local brick-and-mortar school, and going into that building might feel traumatic."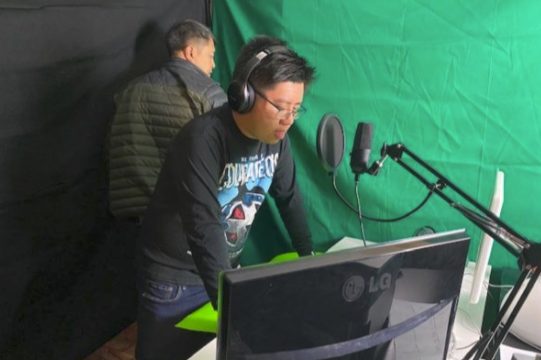 To help lower the stress, the SelfDesign Guidance Team works to make sure the physical spaces where our learners take the assessments are friendly and welcoming.
Matt recounts how SelfDesign Learning Community Vice Principal Catherine Dinim (now Principal of SelfDesign Learning Community) met him at the public school where he was about to write the grade 10 math assessment.
"She helped me to settle my nerves so I could focus," he says. "Having her there to support me made such a big difference. I am a visual learner, so seeing her smile when I looked up reassured me that everything would be fine."
One learner told us that she was nervous when she arrived at the community centre where she was scheduled to write the grade 10 math assessment.
"It was my first ever test, so of course it was pretty stressful." Other than that, she says, "It went great. The people were very kind and welcoming, and there were only three other teens taking the assessment, which was nice."
A learner called the experience of taking the Grade 12 Literacy Assessment at a public school, "low-stress and positive," while another learner said she described her own experience as "Good! The teachers there were friendly and helpful. It was much more relaxed and comfortable than other assessments I've been to."
"We like to be able to have a warm and welcoming SelfDesign face at the door," Ruby says. "We put vases of flowers out on the desk and write welcome signs – little things that can help to bring that anxiety down a bit and that can make a real difference in terms of the atmosphere of a room. We like to do these kinds of little things when we can."
And just getting the assessments done as soon as the opportunities arise means the learners can move on and focus on other aspects of their learning through grades 10 and 12.
---
Learn more about paths to completion at SelfDesign Learning Community
Read about the work our Guidance team does to support our learners