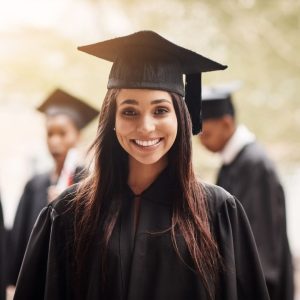 SelfDesign learners have a good track record for receiving the BC Ministry of Education and Child Care's School District/Authority Scholarships. In 2022, three of our commencing grade 12 learners won four of the $1,250 scholarships, which can be used to pay for tuition at any recognized college, university or trade school. In 2021, seven learners received the scholarships.
These young people are among more than 400 learners from B.C.'s independent school authorities and among some 5,500 students across the province who were recognized with the scholarships in each of those years.
"The scholarship recognizes learners' excellence in their chosen areas, whether that's mechanics, music, dance or cooking," says SelfDesign Guidance Team lead Ruby Payne. "Our learners generally are quite good at talking about their passions, which is how the scholarships get awarded."
The Guidance Team administers these provincial scholarships at SelfDesign. They support learners who are applying for them by providing information, guidance and suggestions. The team submits the applications to the Federation of Independent School Associations in B.C., the school authority that administers the scholarship for SelfDesign® Learning Community and other eligible independent schools in B.C.
They also seek to help learners overcome their own mental barriers to seeing themselves as potential scholarship winners.
"Some learners don't see themselves as that kind of person. They might think, 'I don't have awesome grades, I'm not that kid who gets scholarships.' But the School District/Authority scholarship is a different kind of scholarship. It is designed for everybody," Ruby says.
"If you've got a passion, you should be applying for this scholarship."
Learners needn't have their post-secondary plans confirmed in order to apply for and receive the District/Authority scholarship. They have five years in which to use the scholarships and can put the funds towards post-secondary studies in any area, not just the area of interest the scholarship is awarded in.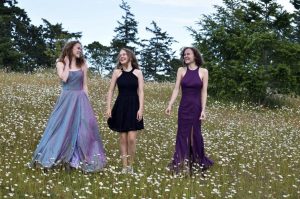 For example, a learner from our Class of 2021 who received the scholarship for Volunteer Activity has used it to help pay for training as a chef at B.C.'s North Island College, and two learners who received the scholarship for excellence in drawing and painting are now studying theatre at the University of Victoria.
"We're super excited about the scholarships," Makayla told us shortly after she'd heard she and her sister, Mariah, had each been awarded a District/Authority scholarship. "We really do like the arts, and throughout our time with SelfDesign, we explored all kinds of the different types of arts, and through that we found a real big love for theatre."
[Read more about Makayla and Mariah]
Scholarship support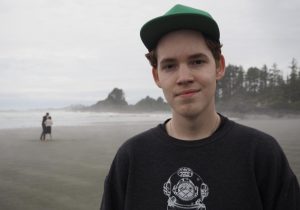 Rupert, a member of our Class of 2022, applied for and received a District/Authority Scholarship in the Community Service category. Our learner-centred approach to learning, flexible schedule and layers of support allowed him to integrate his passions, interests, and goals into his learning plans and outcomes. Eight years of community volunteer work and environmental advocacy that he undertook as part of his learning led to his success with the provincial passion-based scholarship.
He says the support SelfDesign's Guidance team provided also helped.
"The Guidance Team reached out to me and shared information about the scholarship," he says. "They helped me during the application process. They answered questions and encouraged me."
He's putting the District/Authority scholarship, as well as a scholarship he received from the University of Victoria, towards his post-secondary studies, which he began this fall.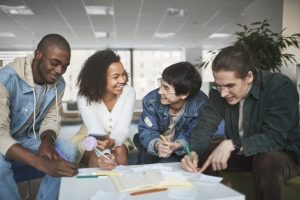 Scholarship season at SelfDesign begins in the fall, once learners and learning consultants have settled into the new learning year. That's when Ruby and the other members of our Guidance Team start letting learners and families know about the scholarship options open to them.
The team shares information through our family newsletter and learning management system, inviting interested learners to contact the team for information and support. Although the Guidance team administers only the BC Ministry of Education and Child Care scholarships, including the School District/Authority Scholarship, they post information about all the scholarship opportunities they're aware of in SelfDesign's online Guidance Centre, our Learning Experience Library and our Family Resources virtual brochure rack.
With most applications due in February to March, the early notification gives learners and families plenty of time to think about whether they'll apply and to gather what they need for their applications.
The Guidance team provides the application forms and all the information about what the learners need to pull together to meet the School District/Authority Scholarship application requirements. The team gives advice and makes suggestions on what to include to make applications shine.
As the March application deadline approaches, Ruby says they also support the learners by "looking the submissions over and making sure all the boxes are ticked. There can be a fair amount of 'Oh, you're missing one of your reference letters,' or 'You haven't set the viewing permissions to your online portfolio so that the scholarship adjudicators can look at it.'"
Rupert thanked the Guidance team for their help when he was applying for the scholarship.
"I am grateful to them for believing in me and my goals, and for backing that up with meaningful support," he says.
---
Learn how SelfDesign Learning Community sets learners up for success
Find out more about B.C.'s School District/Authority Scholarship
Read about some of our School District/Authority Scholarship winners here, here, here and here
Read about the work our Guidance team does to support our learners