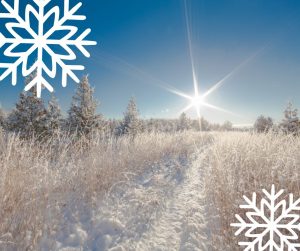 Almost three years after pandemic public health restrictions temporarily ended our in-person camps for SelfDesign learners, we're more than delighted to be planning these popular offerings once again.
Our long-awaited Winter Camp takes place February 13–16, 2023. Learners will gather at Gardom Lake Camp, in Enderby, British Columbia, for three days of activities, learning and fun. Learners in grade 10 and up will have the opportunity to connect to each other and to nature, explore Indigenous ways of knowing, and express themselves in new ways. Registration opens December 6, and we recommend learners register quickly.
Because our learners' and contractors' safety is our priority, provincial health recommendations and our own communicable disease safety protocols will be in effect at the camps.
We look forward to seeing our learners there!
Camps moved online during the pandemic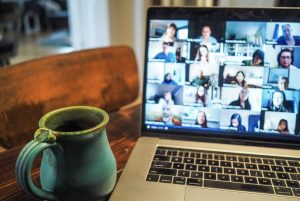 In a typical year before the pandemic, SelfDesign offered five themed in-person camps for learners in grades 9 to 12 and two Community Gatherings for learners and families. In addition, our annual commencement ceremony allowed learners and their families and educators to gather to celebrate the end of the learners' SelfDesign journeys.
But in March 2020, just as we were poised to join up with our learners in person in Victoria for our Art Intensive camp, the B.C. government suspended in-person learning for B.C. schools.
Our camps team quickly pivoted, however, taking the camp online and opened it up to all interested SelfDesign learners.
The response from learners was enthusiastic. With no cap on the number of participants, 30 learners across all grades took part in the new Virtual Arts Camp.
The online format meant a new type of camp experience. Instead of gathering in person in Victoria, with many of the camp participants staying and cooking their meals together at one of the city's hostels, the learners met over Zoom in the comfort of their own homes.
We followed that camp up with Virtual Encounters, Virtual Jam Camp, and Online Movement Camp later in 2020. In 2021, our virtual and online camps moved over to HomeLearners Network.
But as successful as our virtual camps were, learners told us they missed the in-person experience.
SelfDesign's in-person camps have a big impact on learners
"Kids love our camps," says SelfDesign Learning Community Principal Catherine Dinim. "Camp is an opportunity for them to connect with their peers in a completely different way than through our normal online, real-time meetings. And they can do together while sharing in fun, hands-on, group-based and experiential learning experiences."
Our learners value the opportunity to meet their peers in person at our camps. In fact, some say going to a SelfDesign camp changed their lives.
Former SelfDesign learner Mason says going to camp made him realize what he had been missing – and hadn't realized he was missing – as a shy home learner.
"It was unlike anything I had experienced before as a home learner," he says. "The activities were fun, too, but it was the social side of the camps that made me want to go back and do it again and again. It changed me, you know. It drew me out of my shyness. I made friends. I actually had a reason to have an Instagram account."

"When I started going to camps, my whole outlook and personality changed," says Erik, who met his best friend at a SelfDesign camp. "This change was because I found like-minded people, people I liked, people my age – and through the experience of meeting these people, I was able to discover within myself what it was like to be outgoing and fun."
Another former learner attended her first SelfDesign camp in grade 10.
"I wanted to belong to something, to have a group and a community of peers," she says, describing what that first camp experience meant to her. "When driving home at the end of the camp, I cried for the whole three-hour car ride home, because I realized at that moment that I was acceptable, being me was acceptable, being interested in the things that I was interested in was acceptable – and it was cool!"
New in-person camp opportunities for a new cohort of SelfDesign learners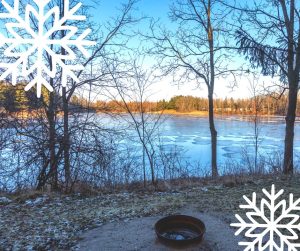 A whole cohort of SelfDesign learners has not yet experienced our in-person camps, having been too young before the pandemic began.
But that will be changing. With our first in-person camp in three years taking place in February, SelfDesign Homelearning learners in Grade 10/age 15 and up who are registered with SelfDesign Home Learning, are eligible to sign up for our in-person camps. It's a great opportunity for our young community members to gather together to learn together in a community of peers.
"SelfDesign is a unique opportunity to pursue your interests in a different way," Erik says. "It's also a great opportunity to find like-minded people – which could be hard to do otherwise – but SelfDesign provides the perfect opportunities for these connections to be made."
---
Read more about how our learners can connect with each other at SelfDesign