Every learning year brings change and new opportunities. As part of this, at SelfDesign this September, several familiar faces can be seen in new roles on our Educational Leadership team.
Long-time SelfDesign educator and vice principal, Catherine Dinim has assumed the principalship of SelfDesign Learning Community, our popular kindergarten to grade 12 program. She is joined by Vice Principal Vanessa Kuran and new Vice Principal Clarissa Tufts, who recently led our Family Services team.
Nikki Kenyon has moved from principal of Educational Programs to SelfDesign Learning Foundation's new chief learning officer.
We've made these changes to better plan for and address the ongoing changes within British Columbia's online education environment. The team's changes will also better position us to take advantage of new educational opportunities as they emerge, develop new educational programs for learners and families in B.C. and beyond, and continue providing excellent and safe learning platforms for our learners, families and educators.
"Each member of SelfDesign's Educational Leadership team brings experience, skill and passion to their role to help us navigate the opportunities ahead," says SelfDesign CEO and President Amber Papou. "We are delighted to begin the 2021–2022  learning year with these experts at the helm of our educational programs and initiatives."
Nikki, Chief Learning Officer
As Chief Learning Officer, Nikki will work with other members of the SelfDesign Learning Foundation leadership team and with SelfDesign Learning Community leadership team and educators to seek out, identify, develop and implement new educational strategies, opportunities and programs for the foundation. She will also support the principals team of SelfDesign Learning Community.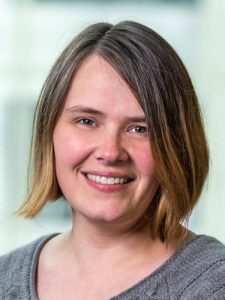 First on her list of projects, which have been in the works since mid-2020, is HomeLearners' Network, a new SelfDesign online-learning platform (with a familiar name) scheduled to launch in October , and SelfDesign Global, which extends SelfDesign Learning Community beyond British Columbia. She will also oversee and guide technology updates and implementation across our education programs, and provide strategic planning for changes to our organization driven by updates to BC Ministry of Education requirements.
"I'm super excited to move in this direction," Nikki says. "As the broader educational community's experience during the pandemic showed, there is demand for high-quality, supportive, self-directed online learning experiences of all kinds here in British Columbia and beyond. With our expertise, experience and learning platforms, SelfDesign is well-positioned to help fill this gap."
Nikki's own SelfDesign journey began in 2007 as both a learning consultant in SelfDesign Learning Community and a SelfDesign parent. She has also worked in support services, and in a number of educational leadership roles. Later, as Principal of Educational Programs at SelfDesign, she helped build our inclusive kindergarten to grade 12 program, shifted our high school grades to align with the BC Ministry of Education curriculum and SelfDesign's model and philosophy, and helped to create the SelfDesign Learning Experiences Library.
"I have learned so much as a member of the SelfDesign Community, as both parent and contractor, and I feel that we have so much to offer," Nikki says. "I feel privileged to be able to step into the creative space of program development and bring the heart of SelfDesign to new projects."
SelfDesign Learning Community Principal team
The three educators who are leading SelfDesign Learning Community are knowledgeable, skilled, experienced and very passionate about SelfDesign. They each have robust careers in education in B.C. and have made significant contributions to SelfDesign's education programs over the years.
Catherine, Principal
Stepping into the role of SelfDesign Learning Community principal is Catherine Dinim.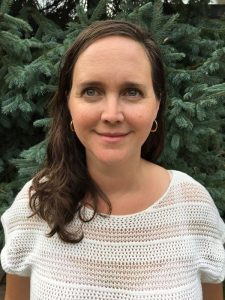 Catherine began with SelfDesign 2004 as a learning consultant and a Support Services learning consultant for learners who had been professionally diagnosed as needing extra learning support. As a SelfDesign Learning Community vice principal starting in 2018, she led the creation of the SelfDesign Learning Experiences Library and helped to develop and implement the school's high school program and coordinate the school's growth.
"To be part of the growth of SelfDesign's program for all these years, supporting the opportunity for families and learners to explore learning in relationship, has been such a meaningful experience for me as an educator," says Catherine. "SelfDesign continues to be on the forefront of innovation in terms of creating opportunities for personalized learning, especially in our successful integration of the new B.C. curriculum in grades 10 to 12 these last few years. To see learners meet the graduation requirements in cross-curricular ways while integrating their own passions and interests into weekly challenges and personal projects has been exciting."
Vanessa, Vice Principal
As one of two vice principals with SelfDesign Learning Community, Vanessa continues her work providing administrative and educational vision, oversight and leadership for this learner-centred online school. This includes organizing school programs, providing long-term planning for the school, and supporting, coordinating and supervising our learners' educational welfare.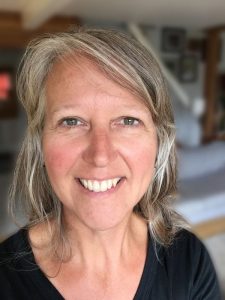 "I find my work with SelfDesign to be very rewarding," she says. "When I look around at who we are at SelfDesign, and where we are as leaders in self-directed learning in BC, I feel proud to be part of the SelfDesign team"
Vanessa joined SelfDesign in 2010 to work with the school's higher grades, which was key during the development of our new grade 10 to 12 program. From 2010 to 2016, she worked in the grade 10 to 12 program, writing interdisciplinary curriculum for the high school program, working as a SelfDesign High mentor, and as an educational coordinator for grades 10 to 12. In January 2017, Vanessa became acting Vice Principal and then has continued on as vice principal for the past five learning years, including this year.
She currently supports SelfDesign's GSA (Gender Sexuality Alliance) as its educator–sponsor.
While both vice principals and Principal (Pteam) share the workload on many projects, Vanessa tends toward the support of the Human Relations and Educator Services teams to attract, contract and retain a team of almost 200 highly qualified and experienced B.C. certified educators. In addition, she works closely with the SelfDesign Learning Community support teams and leads, the Finance team for the school's budgets, in-person camps (when we have them), and many other day-to-day projects and tasks.
As she looks out onto Kootenay lake and the mountains near Nelson, B.C., where she lives with her family, Vanessa says "I feel solid, positive and confident about the year ahead."
Clarissa, Vice Principal
Clarissa is honoured and excited to join the Principal team this year. "Working amongst such strong professional leaders in this new capacity is an amazing opportunity to continue to serve SelfDesign Learning Community educators, learners and families," she says.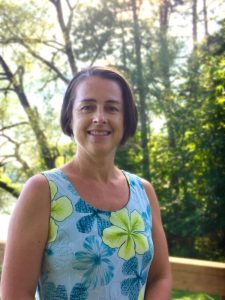 Clarissa brings 14 years of experience in helping to support SelfDesign learners and their families in meeting their learning goals. She joined SelfDesign's contact assistance team (often referred to as "CAT") in 2007 and became Family Services team lead in 2015, where she oversaw its direction and day-to-day operations and worked with the clinical counsellor, guidance counsellors and members of the contact assistance team who provide support to learners, families, educators and other members of the SelfDesign community.
She, too, has experience of being a SelfDesign parent.
In her new role as one of SelfDesign Learning Community's vice principals, Clarissa will provide administrative and educational leadership to the school. She will work closely with the Family Services, Education Program, Educator Services and SupportEd teams to ensure our offerings continue to align with SelfDesign's values and to meet the needs of our learner and family community.
---
Learn more about our educational programs
Learn more about SelfDesign Learning Community