SelfDesign® Learning Community is all about supporting learners so that they can be successful in their learning and in meeting their learning goals. It's what we do. It's what we're known for. It's what sets us apart from many other schools.
As part of that, SelfDesign Support Services arranges support for learners and their families who have been diagnosed with learning challenges, chronic illness or anxiety disorders, and other learning needs, as defined by the BC Ministry of Education and Child Care. More than 70 Support Services learning consultants and learning specialists trained in special education and up to 2,000 support providers support our learners.
With our track record of success over the last two decades, our Support Services stream is in demand among B.C. families. More than 900 SelfDesign learners use support services every year, with waitlists for new learners seeking those specialized supports.
Here, we share the five-step process families of learners with diverse learning needs encounter when they seek to enroll their children in SelfDesign Learning Community.
Step 1: Initial screening — submitting the Support Services Expression of Interest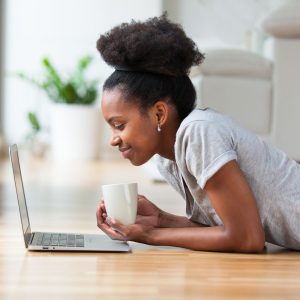 The first step towards enrolling a child who has been diagnosed or suspected of having learning difficulties is to submit a Support Services Expression of Interest form, says Karl, an intake member with SelfDesign's Support Services.
"There's a different intake route for children with learning difficulties," he says. "It ensures that when the learner begins with SelfDesign Learning Community, all the supports that the child needs to be successful in their learning and to meet their learning goals are in place."
Submitting out the Expression of Interest means a child who needs extra or specialized support will be matched with an educator trained to work with children with learning challenges. In addition, we want to ensure that the learner and family will receive funding for additional specialized learning supports or therapy if space is available.
"We want every child enrolled with SelfDesign to be successful," says Support Education Services team lead Corinne Metcalfe. "We want every child to participate fully in their learning. Our role is to find ways to support and help the learner and the family achieve the child's learning goals. Our intake process, which starts with the Expression of Interest form, is a key part of making that happen."
The Support Services intake route applies to children who have a diagnosis such as attention deficit–hyperactivity disorder (ADHD), anxiety disorder, autism or dyslexia, and those who have an Individual Education Plan (IEP).
It also applies to any child who doesn't yet have a diagnosis or IEP but may have previously found learning difficult or attending brick-and-mortar schools challenging.
"If the child meets this description even a little bit — if there are any concerns at all with the child's behaviour or focus or learning or if the child was getting any kind of support at all at another school or even if they were really unhappy at the school they were attending — the Expression of Interest is the starting point," Karl says.
Karl speaks with a number of families every year who, he says, feel that withdrawing their child from a busy classroom environment will fix or eliminate the child's learning challenges. "We've found, in most cases, learning challenges that were apparent in the classroom continue with online learning. Their form might change, but they won't go away."
When filling out the Expression of Interest form, families are asked to provide personal information, including details about the child's previous learning supports and their diagnostic history. This information is kept securely per BC Ministry of Education and Child Care privacy standards and is used only by SelfDesign Support Services during the intake process. If the family withdraws their interest, the information is disposed of securely.
Access the Expression of Interest form here>
The Support Services team reviews the submitted information to determine if the child meets the criteria, as defined by the BC Ministry of Education and Child Care, to receive support benefits and follows up with every family.
Step 2: The intake conversation — learning more about SelfDesign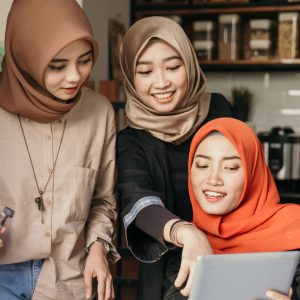 The intake conversation helps the family learn more about SelfDesign Learning Community. During the 45-minute conversation, a member of the Support Services team explains how SelfDesign Learning Community works and answers the family's questions.
"It's a good opportunity for the family to determine if SelfDesign is a good fit for them," Corinne says. "They may be expecting direct or full-time instruction for their child, or they may not have been aware of the extent of their own involvement that's expected: 'Oh, I didn't realize I had to observe and document my child's learning every week,' or 'I didn't realize I have to be home when my child meets with a support education assistant.' The intake conversation is an opportunity to determine if SelfDesign will actually work for the family."
Step 3: Documentation — confirming learning needs and identifying needed supports
The next step in the intake process is for families to provide the relevant documentation about the learner.
Support Services is required to collect documentation to show evidence of a learner's needs on file. This information is in addition to the documents all families provide to enrol their children in B.C. schools.
"This is done to confirm SelfDesign can provide additional supports and to ensure we meet  Ministry requirements," Karl says. "To do that, we need to see that documentation before we can invite a family to enrol."
The Support Services intake process is strictly confidential and very secure. The documentation and personal information provided by families is kept in secure files. If the families do not enrol with SelfDesign Learning Community or they choose not to remain on the waitlist, the documentation is destroyed.
If no documents are received, the intake process halts.
If more or other documentation is required, the families are asked to submit it.
"Once we have everything and we determine, 'Yes, this learner meets the BC Ministry of Education and Child Care's criteria,' we confirm with the family that we will offer that support," Karl says. "Then we move the learner to our official waitlist."
Step 4: The waitlist — waiting for the invitation to enrol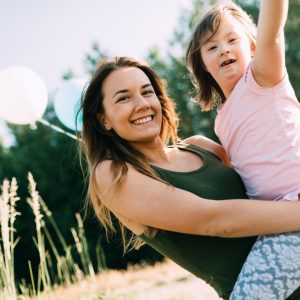 The waitlist is a holding area for learners who have been pre-screened and pre-approved to receive Support Services once they are enrolled with SelfDesign.
The learning year, when newly enrolled learners start SelfDesign, begins in August–September. The enrolment process for current learners who are re-enrolling with SelfDesign Learning Community begins in March — well before the start of the school year.
"The Support Services intake process for new Support Services learners is paused until after current SelfDesign learners have had their chance to re-enrol, which tells us if and what spaces might be free," Karl says. "It's only then we can start pulling the names of learners off the intake waitlist."
With high demand for Support Services, how long a learner remains on the waitlist depends on several factors in addition to the number of spaces available in the program.
"We go through the list in chronological order, so when the learner's name is added to the waitlist is key," Corinne says.
However, some parts of the program require specific expertise from our learning consultants.
"If we can't guarantee that we'll have an educator available who is specialized in that area, we can't invite the learner into the program," Corinne says. "In that case, another learner who has been on the waitlist for less time but whose learning needs are less specialized and for whom an educator is available may be invited to enrol sooner."
We also maintain an internal waitlist of existing SelfDesign learners requiring support whose learning challenges became apparent only after they'd been with the program for a while. These include, for example, learners who started their SelfDesign journeys in kindergarten or grade one — before their diverse learning needs became clear — or learners who experienced an injury or trauma since starting with SelfDesign that has led to more complex learning needs.
In addition, siblings of existing SelfDesign Learning Community learners and children seeking to move from our homeschooling program into SelfDesign Learning Community have enrolment priority over families new to SelfDesign.
That said, the earlier a family submits their Expression of Interest, the sooner they'll move off the waitlist.
Step 5: Enrolment — taking the final step
Once everything lines up — enrolment opens, there's space in the program, and the identified supports are available to meet the waitlisted learner's needs — Support Services emails the family, inviting them to begin enrolling the child in SelfDesign.
Enrolment is separate from the Support Services intake process, and families have to upload their enrolment documents and update their personal information.
"It's important that when they get that invitation email, the family responds to it and then enrols the child," Corinne says. "We include in the email a link to the SelfDesign Learning Community enrollment form, and it's up to the family to actually enrol the child.

"We send two, maybe three reminders, and if we don't hear from the family, we move them to the bottom of the waitlist. They don't want to miss this step."
Demand is consistently high. Every year, our Support Services team supports more than 900 learners with special needs. In 2021/2022, SelfDesign Learning Community supported the most learners with special needs in any learning year in the school's history to date.
---
Access our Support Services Expression of Interest  form
Learn more about SelfDesign Support Services
Keep on top of key enrolment dates for the 2023–2024 learning year
What you need to consider when enrolling your child in SelfDesign Learning Community
How best to support a learner enrolled in SelfDesign Learning Community
Read more about how some of our learners with diverse learning needs have succeeded in their learning: